Our Flames Don't Lie
Eco Forest products are the finest firewood on the market. They outperform the competition, create beautiful flames and are chemical-free.
learn about our products
Perfect products for the perfect fire
INSPIRATION, TIPS, NEWS & MORE
Happenings
Helping you create a beautiful glow that brings everyone together around the fire.
See More
Meet Simon & Flamez!
Follow the quirky adventures of our trusty mascots Simon & Flamez.
See More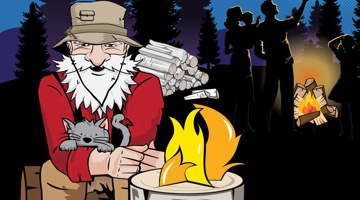 the good word
"If you want a fire that gives you a nice big flame, that's safe to cook on and last for hours Eco Forest is the product for you."
- Jake, New Jersey
Share Your Review