Light 'n Go Go Log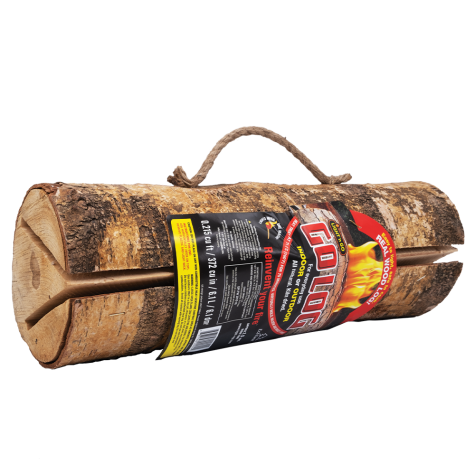 The Light 'n Go GO Log is an all-natural Birch or Alder wood log that starts with one match and burns for an hour and a half. Its engineering is patented, and the ambiance is just one match light away. In your fireplace in the winter or fire pit in the summer, enjoy the GO Log all year. For everyday use indoors or out.
Mildew-Free and Kiln-Dried
Where to buy
Lights Easily
The Light 'n Go GO Log lights with ease and produces a large, consistent flame. There's no need for added fluids or kindling. Just one match and you'll create an instant ambiance.
Quality Matters
The Light 'n Go GO Log is 100% natural, with no chemicals added at any point in the manufacturing process. Firewood is kiln dried in heated chambers to meet the USDA standard for pest control.
Safe for Cooking
The Light 'n Go Logs are the only one-match logs safe for cooking.
The Perfect Gift
The Light 'n Go GO Log is the perfect gift for any host or hostess.
Commonly Asked
Questions & Answers
What makes the Light 'n Go Logs burn?
A patented design allows the wicks of both the Light 'n Go GO Log and the Light 'n Go Yule Log to catch quickly and allow it to burn thoroughly.
The firewood got wet. How can we still burn the logs?
Allow the wood to dry before attempting to light your fire. Sunlight and ventilation will provide the quickest drying environment. Starting a fire with wet wood is a challenge. Extra kindling is recommended. Once a fire is established, small quantities of wet wood can be added intermittently.
Is it safe to cook over any of the Eco Forest firewood products?
All firewood products in the Eco Forest firewood line are 100% natural with no additives whatsoever and are safe for cooking.
More for your fire
You may also like