Simple Simon Premium Hardwood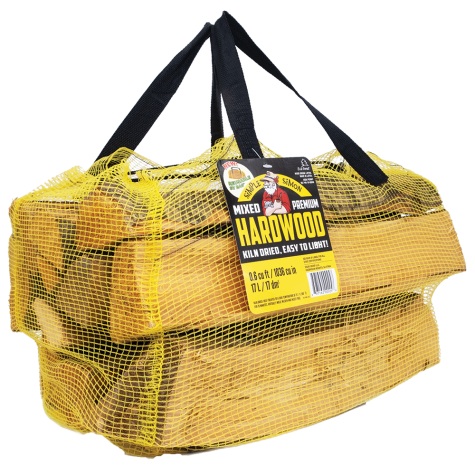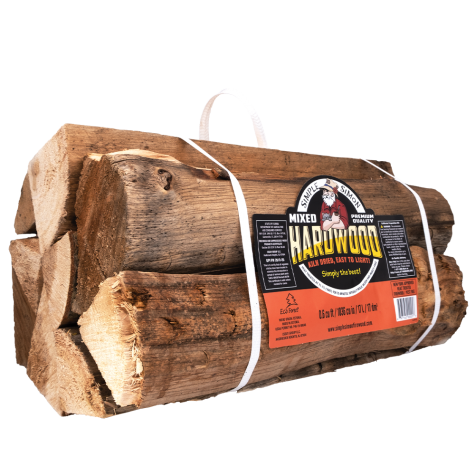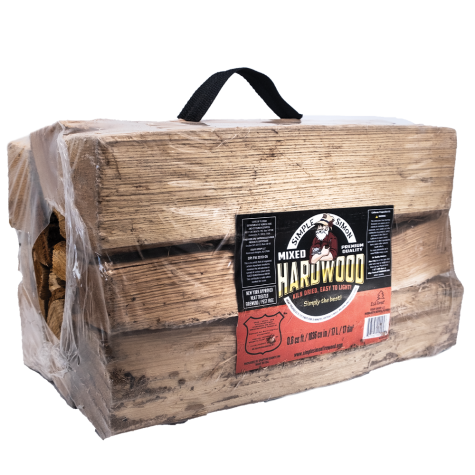 Simple Simon Premium Hardwood is produced to outperform the competition with a select mix of oak, maple, cherry, black alder, birch, ash and beech. Dried to USDA standards, Simple Simon starts and burns thoroughly, while also being pest and mildew-free. Simple Simon Mixed Hardwood is packaged in a several manners. Among the techniques is a unique and proprietary heat shrunk ventilated plastic wrap to protect from rain that also allows air flow and drainage. Additionally packaging options are a light weight fishnet and a reusable fishnet bag that can be opened and closed for repeat usage.
Mildew-Free and Kiln-Dried
Where to buy
Quality Matters
Eco Forest stands by its mission to produce products that are best in class. All firewood items are kiln dried to the USDA standard. Our Professional heat treatment produces a pest-free product, dry enough to catch easily and burn completely.
Minimal Plastic Waste
Eco Forest has introduced the TripleV Bag, a reusable light weight fishnet bag with an open and close pull string. The bag can be reused for shopping, travel or returned to the company for repackaging. This bag helps to eliminate single use plastic wrapping.
Lights Easily and Burns Thoroughly
Simple Simon Premium Hardwood is kiln-dried for an easy start and thorough burn.
No Added Chemicals
Simple Simon Premium Hardwood is 100% natural, with no added chemicals at any point in the manufacturing process. This makes it safe for cooking.
Commonly Asked
Questions & Answers
Is it safe to cook over any of the Eco Forest firewood products?
All firewood products in the Eco Forest firewood line are 100% natural with no additives whatsoever and are safe for cooking.
Is Simple Simon Hardwood safe to burn indoors?
Yes, Simple Simon Harwood is all natural and chemical free, and safe to burn indoors in a location suitable for burning.
The firewood got wet. How can we still burn the logs?
Allow the wood to dry before attempting to light your fire. Sunlight and ventilation will provide the quickest drying environment. Starting a fire with wet wood is a challenge. Extra kindling is recommended. Once a fire is established, small quantities of wet wood can be added intermittently.
Why is Simple Simon Hardwood a better choice than other firewood?
Simple Simon is produced by factories under strict quality standards that govern every aspect of the product, ranging from size, shape, moisture content and packaging.
More for your fire
You may also like